I have to admit I was amused when Hillary's Blinds asked for my opinion on the perfect bedroom environment because our bedroom is a long way from perfect. We have done very little to the room since we moved in, and as our house used to be a care home it means the decor is a bit interesting in places.
You may have noticed some of these features:
no wardrobes (I miss the built in ones at our old house)
no curtains
paint around something that was fastened on the wall
fire door
hole above the ensuite door
I told Hillary's Blinds about my thoughts about how lighting impacts on the tranquillity of a bedroom, and they've included it an infographic along with tips from other bloggers. Simply, I think good bedroom light needs to be very different to our current lighting which is a bare bulb! When we do redecorate our bedroom I want clear, warm, even light across the room which is bright enough to see what I'm doing, but not too bright. There are some great tips in the infographic and I know I would benefit from following the advice about leaving electronic devices outside the bedroom as I find my phone a distraction.
How would you like to improve your bedroom environment?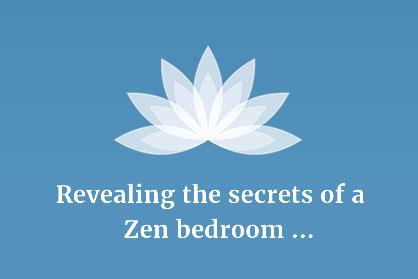 Bedroom Environments – Hillarys Bedroom Environments
Disclosure: I'm afraid to say those pictures are from our real bedroom. I have not been paid for this post as my comments were provided as an entry to a competition.